Guy From Downstairs - Sample Pack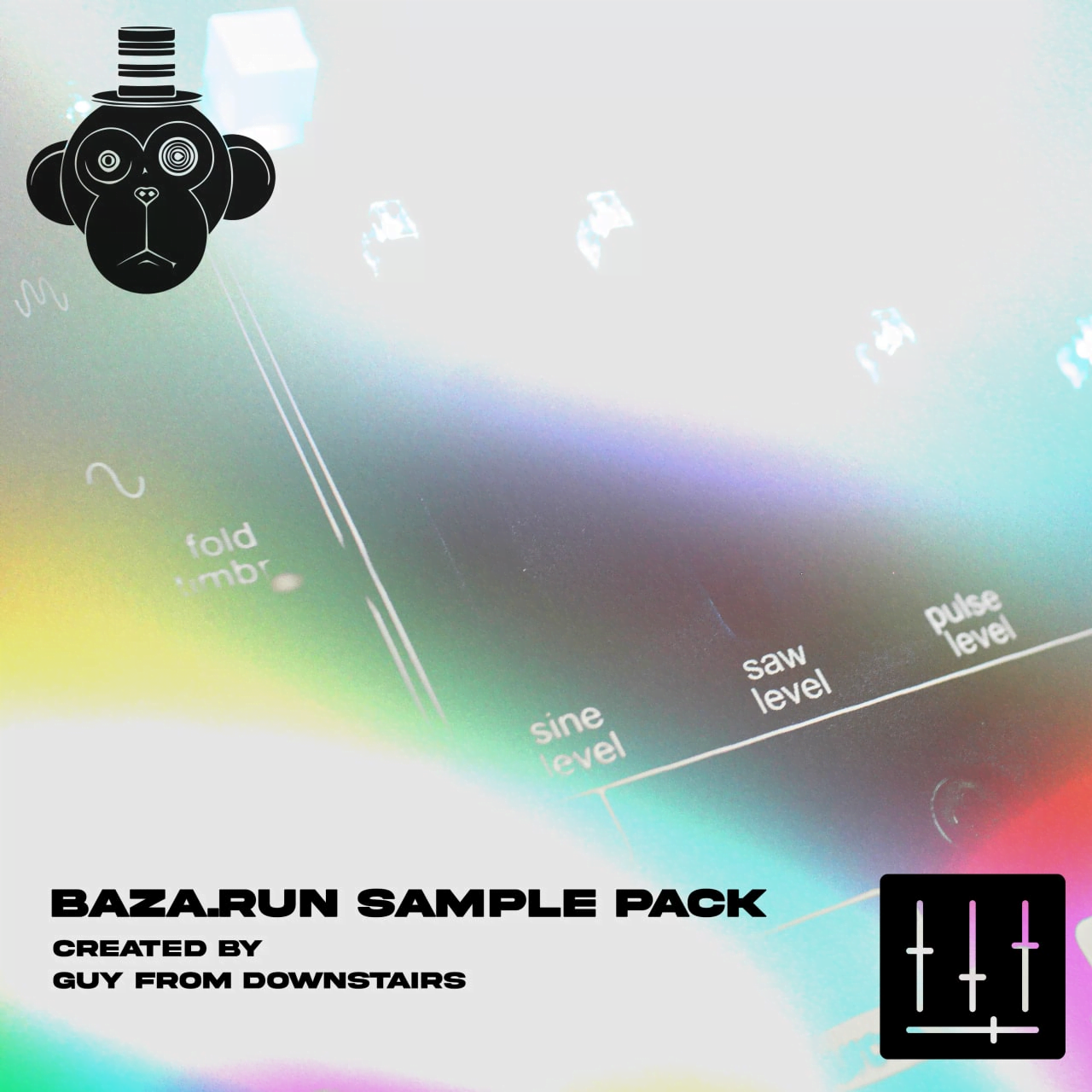 Guy From Downstairs is a producer and a DJ with a sound that defies categorization into a single electronic genre. With an ongoing diverse discography spanning the previous 10 years, his styles are ranging from peculiar minimal moods to housey, energetic flavours. With vinyl releases on labels like Robsoul, Pleasure Zone, The Other Side or Curtea Veche, his productions have been championed by the likes of underground DJs such as Petre Inspirescu, Herodot, tINI, Priku and many others.
Through the pack of sounds created specially for BAZA, you can catch a glimpse into GFD's studio jam filled with diverse moods and grooves that you may freely use and convert inside your own creations. Recorded and processed using a variety of cutting edge hardware analogue synths, drum machines and modular systems, the collection is full of personality and character.
Along with the constructions kits containing loops of stripped down tracks, you'll find a jam-packed assortment of signature modular sequences, fxs and vocal bits.
1,5 Gb - 30+ Deconstructed tracks, each containing WAV loops of:
Basslines
Groove Sounds
Hats
Kicks
Snares & Claps
Percussions
Pads
Themes (a.k.a. Synths)
Full Drums
No Kick Drums
Full Pattern
The modular folder has an extra slice of:
FXs
Loops
Random Sequences
Subs
Processed Vocals